A Full Service Sign Company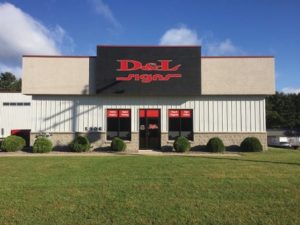 D&L Signs, Inc. is a premier family-owned full service sign & graphics company located in Weston, Wisconsin. We proudly offer our customers a full range of services and products to handle their on premise advertising and visual communication needs. D&L Signs has the capability and experience to take your ideas and turn them into reality. From design to installation, we provide products and services with exceptional craftsmanship. We believe that any sign should not only be judged by how effectively it conveys your business's image but also on how it withstands the trials of time. D&L Signs is commitment to using quality materials in all of our work that will stand the test of time.
We work hard to carefully listen to our customers' needs and we take pride in coming up with solutions that are creative & cost-effective. D&L Signs prides itself on maintaining strict attention to detail in all of work we complete for our customers. None of this would be possible without our experienced staff of which we are most proud of. Everyone at D&L Signs is committed to providing exceptional customer service and producing unrivaled products and services.
History
D&L Signs Inc. was founded in 1971 by Don Priewe & Leroy Engman. Together they worked hard to earn the trust and respect of their customers in Central & Northern Wisconsin. Their motto was simple, to provide quality workmanship to their customers. Through hard work and determination, they were able to build a business that they could be proud of. The values and attributes that helped D&L Signs grow into a respected company continue to define who we are today. We are proud of our history and are thankful to all of the customers who have made our success possible throughout the years.